Living Legacies of Leadership 
This last week we will focus on two African Nova Scotian communities demonstrating the living legacies of leadership left behind by the more than 50 historic African Nova Scotian communities.  Each educating, connecting, and celebrating the rich history of African Nova Scotians in their respective areas.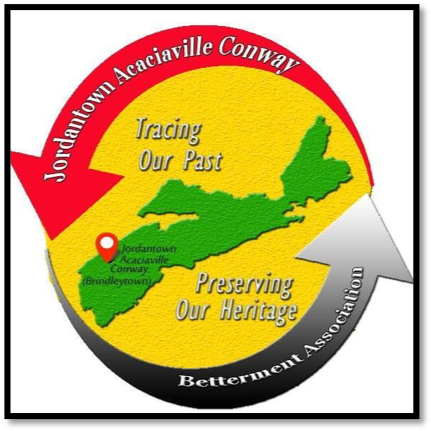 The "Jordantown Acaciaville Conway Betterment Association" (JACBA) has been serving the African Nova Scotian community since 1973.  Located in Digby County, JACBA, formerly known as the Acaciaville-Conway Betterment Association, traces their communities' origins back to the Black Loyalists.  They carry the present resourcefulness and resilience of the community's first residents. 
Through activities like the Seniors and Youth Social program and the Veterans Commemoration Luncheon, JACBA honours the lives of their elders and ancestors, in addition to investing in the lives of their communities' children. 
Coming soon, JACBA is breaking ground on a community centre and moving forward in relationships established with Acadia University, Université Saint-Anne, and Nova Scotia Community College.   
There is the emergence of another group called "Zone 7 African Cultural Heritage Awareness Association".  This region includes the historic communities of Linconville, Sunnyville, Monastery, Antigonish, Upper Big Tracadie and Mulgrave. 
By hosting monthly meetings that gather and connect community members, this organization creates opportunities to preserve and sustain African Nova Scotian heritage and culture, even as the population in Nova Scotia shifts toward urban centres.  The networking and collaborative partnerships with community centres, churches, and government offices will ensure that the culture of these communities and the strength of their legacies will continue to live on.