Lessons on Raising Ones Voice from the Clarion and the Provincial Freeman
This week we focus on the dedicated journalism of Dr. Carrie Best and Mary Ann Shadd, who both promoted unity and collective action while raising their unique voices.
Dr. Carrie Best, from New Glasgow, began "The Clarion" as a two-page community newsletter in 1946.  The newsletter centered on life around Second Baptist Church in New Glasgow with sections on "Our church", "Our homes" and "Our community".  This small paper eventually grew into a national publication called "The Negro Citizen" in 1949, which was declared an independent voice for people of African descent in the province. 
Dr. Best travelled throughout the Maritimes, visiting different communities, shining a light on the racism African Nova Scotians experienced.  She also shines a light on the accomplishments and achievements of people within the community. 
Dr. Best's legacy continues in the form of a bursary for African Nova Scotian students pursuing journalism at Kings College in Halifax and through the many stories of community captured and preserved for all residents and visitors to our province in the paper's archives.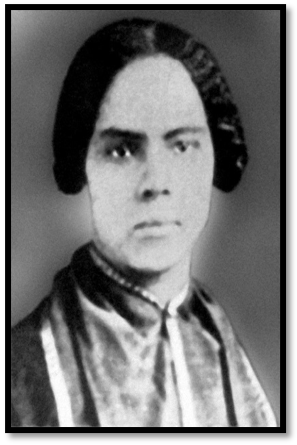 Mary Ann Shadd, an African-American immigrant who resided in Ontario for many years, was a teacher, lecturer, author, and advocate for women's suffrage.  She was first woman in Canada to publish a newspaper in 1853 called "The Provincial Freeman".  Within the pages of the newspaper were political editorials, and ads to reunite escaped and freed slaves with their families and loved ones.  Prior to the newspaper, Ms. Shadd was the author of the book "A Plea for Emigration" in 1852, a settler guide designed to inform prospective immigrants of conditions in their proposed new home.
Ms. Shadd believed that self reliance was the "only true road to independence" and was a fierce advocate for an end to slavery and the promotion of education and justice.