The Speaker Series was developed to build awareness about the UN Declaration on the Decade for People of African Descent. The intent was to explore the implications, constraints and opportunities the decade pronouncement has for all people but specifically for persons of African Descent. The Series acknowledges the global linkages between people of African descent in the province and elsewhere. We hope to increase awareness in the province of the contributions of people of African descent and of the UN Decade. Promoting and linking the Decade in Nova Scotia and the African Diaspora is also a key objective
Previous Presenters
Dr. Julius Garvey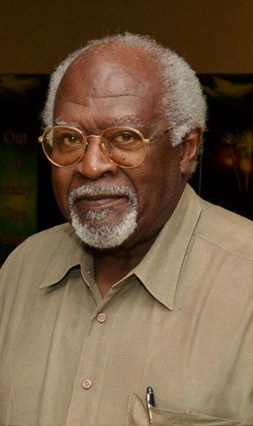 Julius W. Garvey, M.D., FACS, FRCS, FICS, FACPh, FACCWS, is a board certified surgeon who specializes in the diagnosis and treatment of vascular diseases. He is an attending surgeon on the staff of Long Island Jewish Medical Center and was formerly Chief of Thoracic Surgery at Queens Hospital Center. He is the son of civil rights pioneer Marcus Garvey.
Dr. Garvey has served on the Boards of various organizations such as, The Board of Education of people of African Ancestry, The Zumbi Foundation, The Marcus Garvey Committee International, Inc., the Read Across Jamaica Foundation, the International Network of Appropriate Technology and is a Fellow of the African Scientific Institute. He has built a school in Jamaica and a school and medical clinic in Senegal, rehabilitated the mausoleum of Kwame Nkrumah in Nkfroful, Ghana, where he has been enstooled as Nana Kwesi III the Safohene. 
Dr. Garvey's lecture notes (PDF 8 MB)
James Early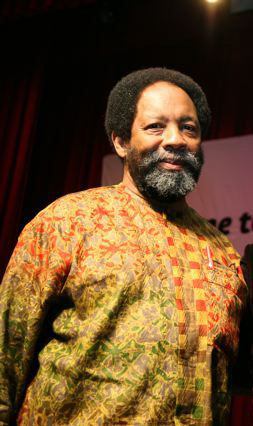 James Early is the Former Director of Cultural Heritage Policy at the Center for Folklife and Cultural Heritage at the Smithsonian Institution, Washington, DC.   
Prior to his work with the Smithsonian, he was an administrator at the National Endowment for the Humanities, Washington, DC
Over the course of a 40 -year professional career, Mr. Early has consistently recognized the integrity of historically evolved values and cultures of African-American, Latino, Native American, Afro Descendants in Latin America and the Caribbean, and Asian-Pacific American communities, and investigated and participated in facilitated cultural encounters which inform national and global policies.